The last few years have shown us that we can actually do all kinds of activities that we do outdoors, in our homes. We managed to fit office life, our gym, our hobbies and many other things you can think of into our homes due to the pandemic. But still, most people go to summer houses by the sea or in cute resorts to relax in the summer; During the year, he longed for camps, nature walks, in short, spending time in nature. It must be due to the effect of this situation; The cottagecore trend, which has been on the rise especially in the last few years, emerges as a decoration trend that will make us feel a little nostalgic, away from modern city life, away from modern city life, in order to relieve this longing for nature and the countryside a little bit.
Use Warm Colors
The idea underlying this movement is in its shortest form; It can be summarized as creating a living space that feels warm and friendly, intertwined with nature. The way to achieve this is through the color tones used in the first place. You can achieve this by using pastel tones on both your walls and accessories. Pale yellows, dusty pinks, light greens, peach tones will help you create a more inviting space.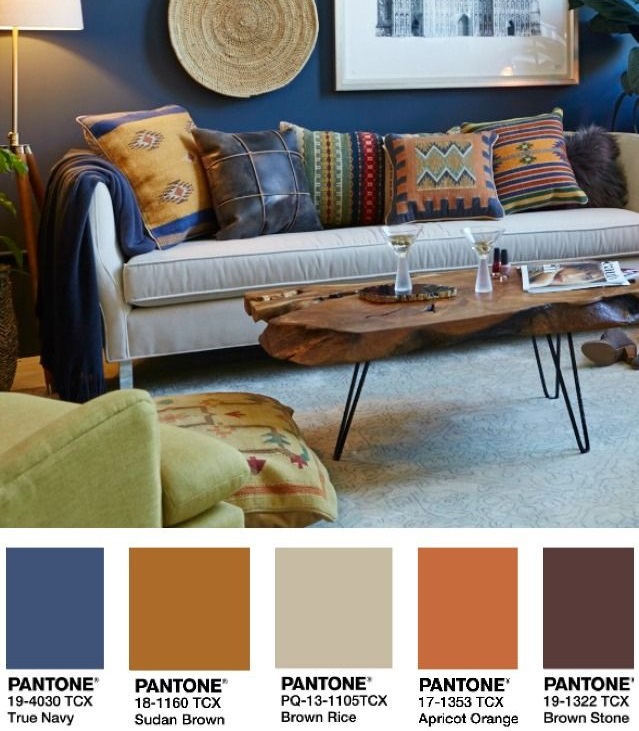 ---
Comfort is Our Priority

In the cottagecore movement, comfort and comfort are at the forefront rather than perfect designs. Imagine going to a country house on vacation in the summer. You would like this house to be comfortable enough to take the tiredness of the whole year off, wouldn't you? Although it is not possible to realize this dream for now, it is possible to move your dream country house to your own home. Use plenty of cushions, comfortable seats, fluffy blankets, and don't be too careful to have everything in its place. Don't let a little clutter intimidate you. Remember, you need to create living spaces that are far from formality and that contain experiences and a story.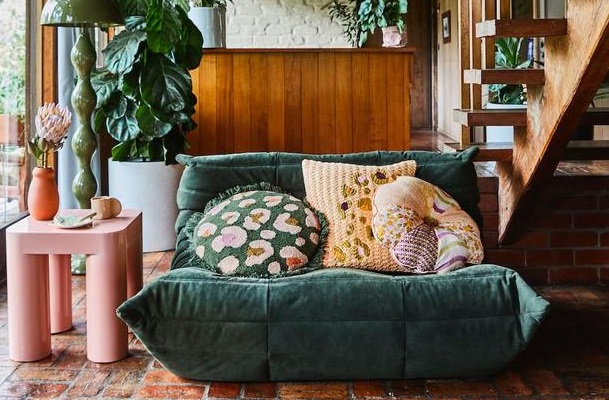 ---
Combine New With Vintage

Do not hesitate to use antique pieces to add a nostalgic atmosphere to your decoration. You can give them a rustic look by making small touches to the painted or worn bookcases, consoles or cabinets. At the same time, vintage accessories will fit perfectly with this decoration. Instead of creating a traditional look by using all these pieces together, complement them with modern and new pieces.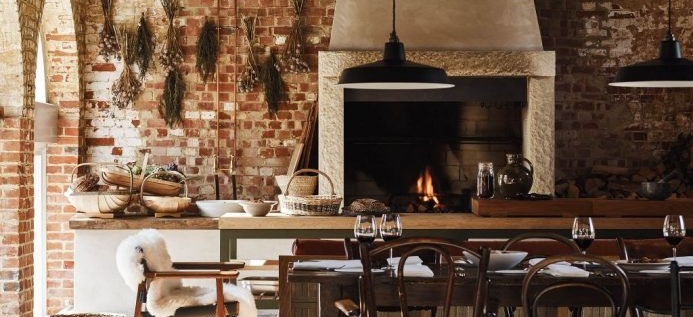 ---
Use Shelves

Many of us prefer to hide kitchen utensils in cabinets to avoid a crowded appearance and to keep everything tidy. But let's emphasize once again: we are not trying to be perfect here! It is the right time to display the mugs you think are irrelevant, the vases you bought at different times but never used, and the broken cup sets. It is possible to create order out of disorder by using open shelves.

---
Integrated Spaces with Nature

Of course, the easiest way to integrate and feel with nature is to give more space to plants. Instead of choosing artificial plants, you can prefer pot plants that are easy to care for, so you can create a more lively and breathing atmosphere in the environment. If you want to add a romantic atmosphere to the environment at the same time, we strongly recommend that you include ivy in your home. In addition, it should be noted that the belief that having plants in bedrooms is harmful to health is not true, but on the contrary, plants increase the air quality in the space thanks to their air cleaning properties.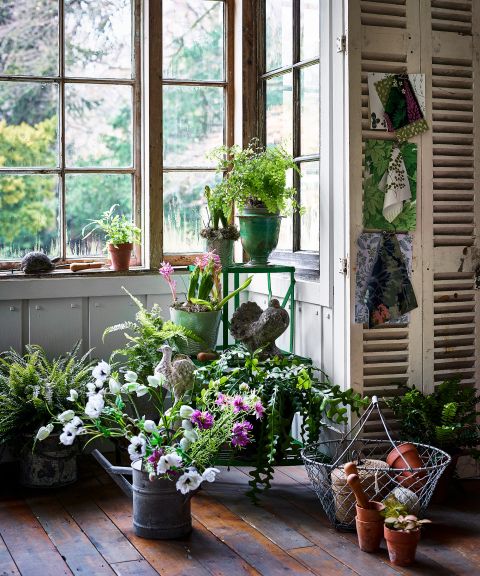 ---
Natural Material
Another way to add a natural air to the environment is through the use of wood. It is obvious that wood makes the atmosphere of the environment warm and reassuring; You can complete the design with other natural elements to be used with wood. Wicker products, traditional fabrics, macrame made of hemp thread, flowering plants will suit this decoration trend.
---
Give Wallpapers a Chance
Wallpapers have been an important design background since the Art Nouveau period. Instead of monotonous designs shaped around a few basic colors as in modern designs, in the cottagecore trend that advocates multicolor, nature-inspired floral wallpapers will help you feel nature in your home. It will be an important vitage element of the place.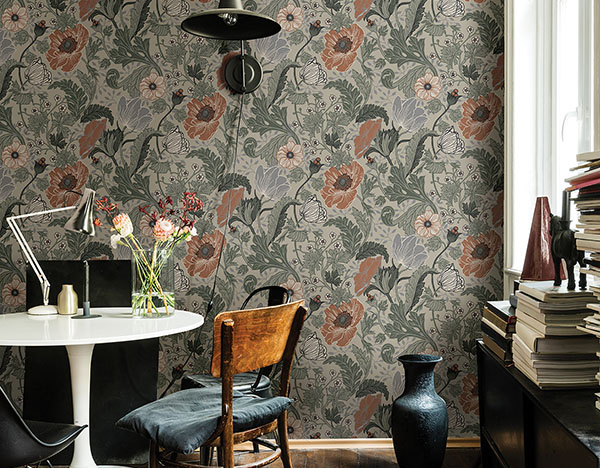 ---